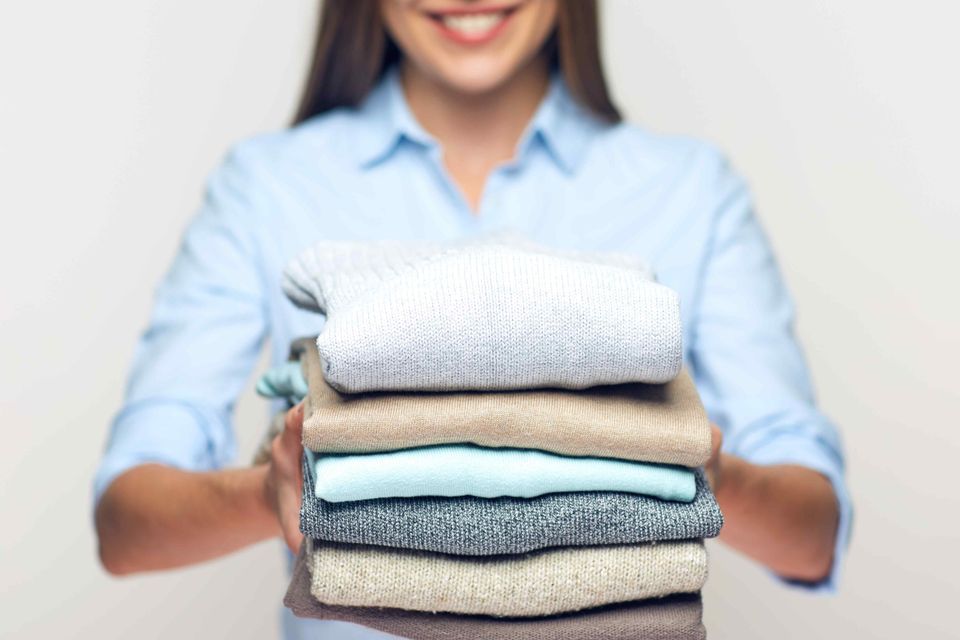 WASH & FOLD LAUNDRY
We are on a mission:  No More Laundry Days.

You live in Colorado! You should be enjoying your free time outdoors or in a cozy coffee shop or snuggling with your pets.

Leave the laundry to us. Schedule free laundry pick up [LINK] or drop off your laundry at either of our Boulder County locations, and we'll take care of the rest. Wash and fold laundry is priced by the pound and is returned to you clean, fresh, and folded!
DRY CLEANING & PRESSING
Outerwear. Formal wear. Business or casual.

Some garments require specialized cleaning to keep them looking their best. Clothing can be an investment, especially when you're doing your part to make environmentally friendly and ethical choices when selecting pieces for your wardrobe. We can help you protect that investment with our environmentally friendly dry cleaning process. Learn more about how dry cleaning works 
here
.

After your items are cleaned, our expert team will carefully press your items to ensure they are crisp, fresh, and wrinkle-free.
UNIFORMS
You want your team to reflect the professionalism you offer in your business. Keep your team looking sharp. We would be honored to set up a wholesale account to clean and press your uniforms. We can arrange to pick up and drop off at your location or have an account set up to allow your employees to drop off at one of our convenient Boulder County locations.

Contact us at 
info@bouldercleaners.com
 to set up an account.
HATS
That's right. We can dry clean hats! We know that when a hat fits just right, you don't want to replace it. We can help you keep your favorite hat looking good for as long as possible.
SHOE & PURSE CLEANING & REPAIR
We believe that cleaning and repairing shoes and purses is more than a fashion choice. This service helps to save more waste from ending up in our landfills.

Moreover, shoes and purses are often an investment. The right pair of shoes can make you feel like a million bucks, and your favorite purse is often your best accessory.  If your shoes or purse have seen better days, we can bring them back to life.

Shoe repair & cleaning | Purse repair & cleaning
Clean leather and suede purses and shoes

Replace or repair heels

Replace or repair soles

Replace zipper and buckles on purses and shoes

Repair and reattach straps on purses and shoes

Remove salt stains

Apply water-repellent