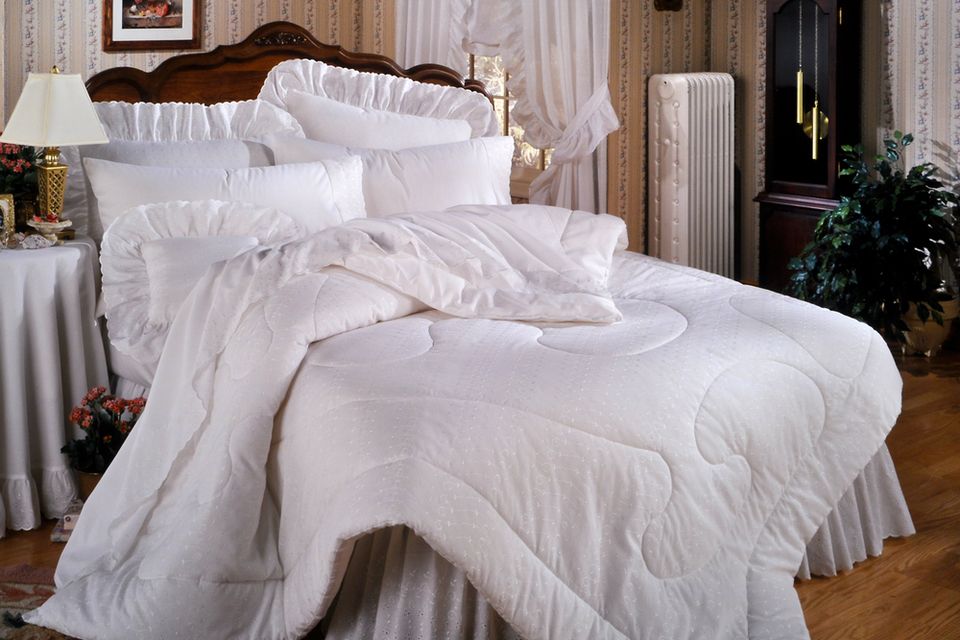 BEDDING & LINENS
Bedding and linens can often be too bulky or delicate for home machines or even laundromats.

Bring us your comforter, sheets, blankets, and mattress pads, and rest assured you'll be sleeping on fresh, clean bedding.
You may be thinking your pillows are overdue for a cleaning. You may be wondering the last time your couch cushions were cleaned. We can handle those, too. We can clean your standard bed pillows and cushion covers. What a good feeling to have those places clean and odor free.

You may also want to make sure your household items are wrinkle free as part of your home decor. Your tablecloths, napkins, table runners, and other displayed items will come back clean and smooth.
DOG BEDS & CAT BEDS
What is Colorado without your favorite companion? Yes, our pets get muddy and shed like crazy, but we can't imagine life without them. We can keep their sleeping quarters comfortable. We will clean your dog bed or cat bed and have it ready for nap time in no time.
HATS
That's right. We can dry clean hats! We know that when a hat fits just right, you don't want to replace it. We can help you keep your favorite hat looking good for as long as possible.
DRAPES & CURTAINS
Has it been a while since those drapes got some love? Did your four-legged friend mark his territory? Don't worry. We can dry clean and press your drapes and revive the look of your window treatments. You'll feel great seeing those curtains brought back to life.
VACATION RENTALS
Over three million tourists visit Boulder every year! After a day out on trails, sampling breweries, and floating down the river, our guests need a clean place to stay. Whether you've opened your home through a traditional bed and breakfast, AirBnB, VRBO, or other vacation rental, we can make short work of your rental turnaround time.

We would be happy to lighten your load as you open your home to visitors. We will pick up your vacation rental laundry and deliver your bedding, linens, towels, and other items washed, folded, and in time for your next guest.

Contact us as 
info@bouldercleaners.com
 to arrange a schedule for free pick up and delivery.